Stirring away from watches for a bit, let us not forget that we here at WatchesAndWatches also sell fine jewelry. From high-end rings and necklaces to elegant earrings and bracelets, we offer an array of styles perfect for any occasion and event.
Last month on Sunday, September 18th, The 68th Primetime Emmy Awards took place. The Emmy's is without a doubt, one of the most viewed events in honoring the best U.S. primetime television programs. This year is no difference with the Emmy's averaging a little over 11.3 Million Viewers! (nytimes.com)
Every year people tune in to see if their favorite shows or actors/actresses were able to scoop up an award. On the other hand, fashionistas like us are there to see who wears what. It's not all about the dresses and tuxedos this year. Our favorite actors and actresses all took their looks to the next level with their jaw-dropping accessories and jewelry. Keep reading to see what looks we thought stood out on the Red Carpet in this year's Emmy Awards.
Sarah Paulson
Sporting Wilfredo Rosado Earrings
Source: PopSugar/ Getty/ Steve Granitz
Kristen Bell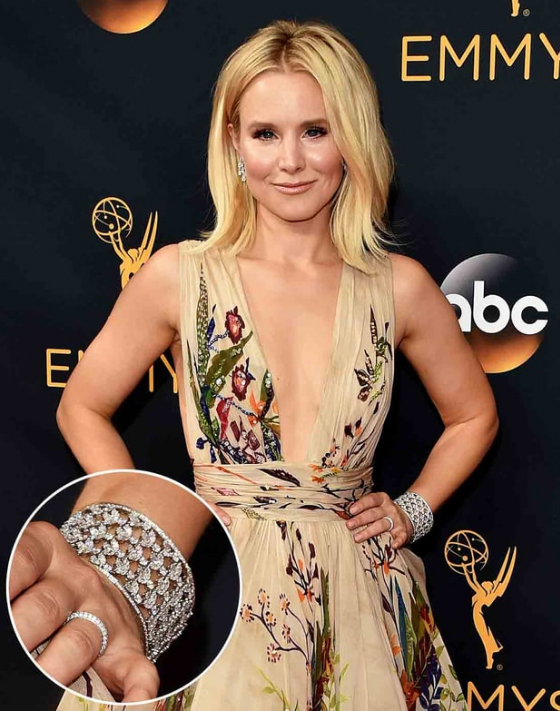 Wearing Harry Winston's Marquise Cluster Diamond Bracelet
Source: US Magazine/ Wire Image/ John Shearer
Sofia Vergara
Featuring a Cascading Icicle Earring and a Diamond Coil Cuff Ring by Lorraine Schwartz
Source: US Magazine/ Getty/ David Livingston & Todd Williamson
Amy Poehler
Wearing a Beladora Statement Necklace
Source: PopSugar/ Getty/ Steve Granitz